Qantas will open a new domestic business class lounge in Brisbane this month. The quality of services and amenities in the lounge 'raises the bar for premium domestic travel from Queensland' says Qantas head of domestic lounges Helen Gray.
Qantas currently operates five business lounges in Brisbane, Sydney, Melbourne, Canberra and Perth.
The new Brisbane lounge is 30percent larger than the original, seats over 350 people providing the latest tech in the Work Zone including wireless printing, power and data outlets throughout, wi-fi and TV's with Foxtel. Its design reflects the great outdoors and lush plantlife of Queensland.
As well as the usual drinks bar, there will be a 'hydration station' branded 'Quench' serving non-alcoholic beverages including infused water. A fresh hot and cold buffet is available and a stylish new coffee bar.
Local artist Jenna Lee has created a contemporary light and glass artwork called Rhythm of Our Stories.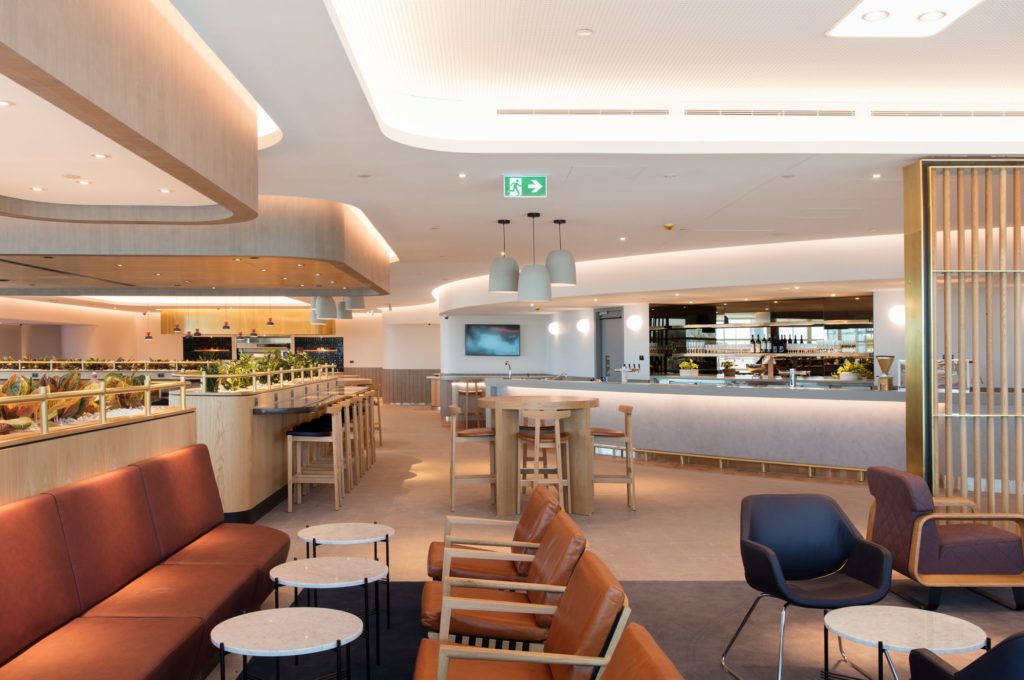 The lounge accepts Qantas passengers who are Business, Platinum and Platinum One Frequent Flyers, as well as eligible oneworld Emerald members and Emirates and China Eastern Platinum customers.
Qantas operates more than 650 domestic and regional flights from Brisbane every week. The airline has refitted its A330 and B737 fleets added new services to Japan and New Zealand, and opened a new International Lounge.
For a video click here
Gogo
If you want to hear more up to the minute international aviation news and commentary, subscribe to Gethin's Inflight News. The independent voice for international aviation.